Barcode Check In Gym Software
Scan Barcode • Key Tag • Easy Gym Member Check In • Reliable
Free Sign Up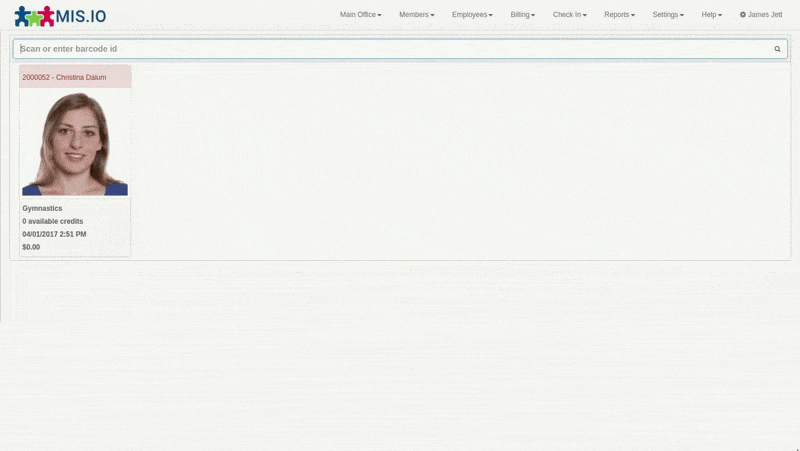 The barcode check in feature allows a member to check into your gym membership facility with practically any kind of barcode reader. When a member checks into your business with a barcode scanner, the gym membership software system will lookup your member's account and alert you if the member can gain entrance or not. Assign your member a custom key tag with your logo and business information and they will be taking your brand with them for some smart advertising.
What are the key benefits of the barcode check in feature?
The days of shuffling through index cards and using spreadsheets to manage your members is the thing of the past. With the barcode input software feature, all a member has to do is place their barcode next to the barcode beam. Software does not get any easier than that.
Barcode technology is a proven scanning method that has been used by many different software packages including membership based software. Adding the ability to scan barcodes in the member check-in process will give you the confidence that the members accessing your facility should be allowed.